So after all the pre-celebrations for him, we spent the whole day together on Ben's birthday. He took leave on his birthday (honestly, I would have killed him if he hadn't.) and we woke up early on his birthday. No, we aren't exactly early birds, but since the both of us had RM5 vouchers for Sunway Pyramid ice skating, Ben thought it'd be nice to utilise it and go skating together. I'm recently quite into ice-skating since I have him as my kaki. So no objections from my side.

Anyway, that day we didn't skate as long as I'd like to since Ben got a blister on his ankle and he didn't want to make it worst by skating on it. So we headed to Fullhouse for lunch. They have two new dishes to their lunch sets; so Ben and I ordered them. The sets include soup of the day, ice lemon tea and dessert along with the main course, so lunch in Fullhouse is really value-for-money.
Pumpkin soup

(I forgot to take pictures of our drink.Oops)

His Al-Funghi Spaghetti

My Teriyaki Chicken Burger

Our desserts

After lunch walked around Pyramid for a while before going back to my room for me to get his present and give it to him. Hehe. I didn't give it to him until after we reached his place. We fell asleep after lazing about since we were tired and woke up around dinner time. At first I had thought to bring him to Buffalo Steakhouse but ended up changing plans to Chilli's in BSC after reading some reviews (I've never been there before, you see.); and also because it didn't make sense for us to fight through the evening jam to get there since we just came from that area.
Chilli's was packed when we arrived there but we didn't have to wait long for a seat. We did have to wait a while for our food though. Since it was Ben's birthday, I thought it appropriate to add some kick to our meal; so we shared a Presidente Margarita.
It was quite strong. Lucky we shared else Ben won't have been allowed to drive.
The food arrived just as I was starting to feel the alcohol kick in. I ordered my favourite Crispy Honey-Chipotle Chicken Crispers. I was so hungry that I managed to finish everything on the plate. I adore the dip that comes with the Crispers!!
And I revealed to Ben that we are allowed to change our side dishes; he never asked the waiter before so he didn't know. We both changed our Corn Cobs to Mash Potato. If you still don't know, I'm obsessed with Chilli's mash potatoes. Especially their Loaded Mash Potato. What we both did that night was order Mash Potato which is sprinkled with cheese and bacon and ask for the gravy that comes with the Loaded Mash Potato.
MASH POTATO!!!!

We went home full to bursting and very satisfied. You can never go wrong with Chilli's!!! We rounded up our day together by watching Cloudy With a Chance of Meatballs in HD on Ben's Xtreamer. I didn't get to watch it when it was in cinemas and I've been wanting to watch it since I'm a big fan of animation. It was lucky I ate before watching though!!!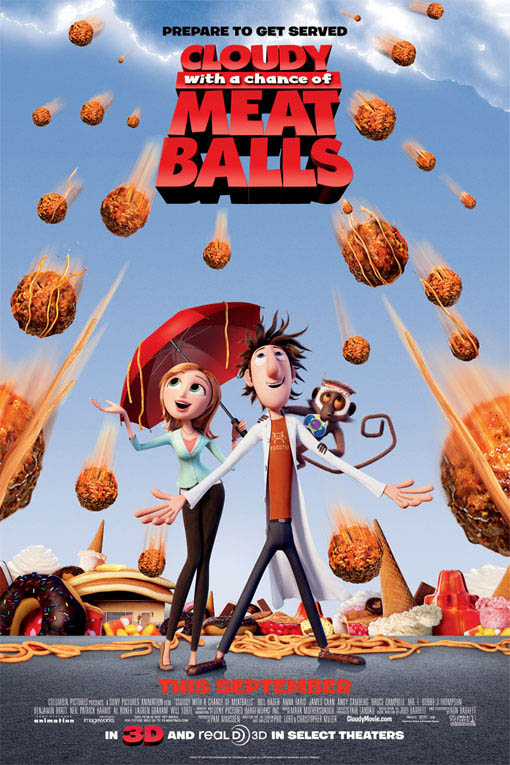 The whole point of this movie is looking at the FOOD. Goshhh...some of the food in there look kind of like the make believe 'food' you can form with PlayDough. Makes me want to play with my younger cousin's PlayDough sets. I really love how they played around with various food in the movie. Snowing ice-cream, Jell-O castle, melted cheese-dip volcano...Can somebody invent that machine NOW??!!!
We called it a day after the movie.
---------------------------------


Thank you for letting me share your special day, dear.
Again, Happy Birthday to you, my dearest Ben. And Happy 8th month to us!!
Though we didn't do anything elaborate, the simple feeling of being with you gives me the greatest joy.

I love you. :)