*I am trying to regain my composure at the moment*
There was a knock on my room door and I answered it without thinking. A technician was standing out there...a Malay man. And he looked as uncomfortable as I was embarrassed. You see, I had no warning about this. My roomie made this appointment and she knew he was coming but she did not tell me that he was coming and she is not even in the room (she went for a movie). And I basically answered it wearing my PJs; an old, worn out t-shirt and shorts. Plus being a girls' room, we had things scattered about which is so not nice when a total stranger sees it (urgh!!). The poor man kept apologising when I moved my roomie and my stuff around to give him space to do his work (he was supposed to fix a new bolt to our desks) and he didn't dare to look anywhere but at his work. It was mortifying.

And the best part is when I text-ed Yean Shan about this asking how she could have forgotten, she then told me she realised that she actually doesn't need the bolt that the technician fixed since it was a bolt for laptops and she uses a desktop. Me = speechless and no comment. I'm taking deep breathes now trying to salvage some dignity...


---------------------------------------------------
Lets move on the the real blog topic which I was about to type before the surprise visitor's appearance. I meant to tell about two very interesting restaurants I visited with my friends over the week which is long overdue.
1.
Fullhouse, Sunway Pyramid
It is one of the newly opened dining places in Sunway Pyramid and I find the place decor concept totally cute!!!
The picture above is actually their MENU.Haha!!! I met up with
Ben
there the other day for lunch and we both ordered their lunch sets. Their lunch sets are waaayy more worth it than the ala-carte in my opinion since it comes with a huge personal jug of ice-lemon tea, a yummy almond mushroom soup, main dish and a mini tart as dessert.
Ben's dory fish set

My chicken set
Pictures are from a previous visit with Pui San since I didn't snap any pictures that day. But we had the same stuff just that I took the dory set the last time.It is rather a shame that their menu has quite limited choices but I guess it helps us make our choices faster?? Anyway, Ben gave me some shows, movies and stuff to watch if I get bored and he has got me quite hooked onto
Glee
.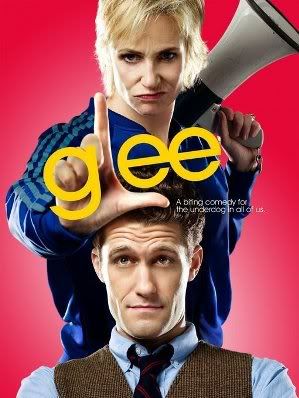 I am soo LOVING Chris Colfer as Kurt in Glee!!!
This is him dancing to "Single Ladies" by Beyonce.
He's so GAY!!!But he has got STYLE in there.Totally a girl's best friend!!!
2.
Da Sa Rang, SS15
Emily was adamant that we eat at this particular Korean restaurant in SS15, which is quietly tucked above McDonald's, since it serves good Korean food in sizable portions and it is quite cheap actually, for Korean food.
We; consisting of Emily, Jason, Joshua, Yean Shan and myself, shared our orders because the portions were so HUGE!!! We ordered bibimbap and a kimchi soup platter to share and it came with cute little side dishes :-
No pictures of the bibimbap since it disappeared in a wink. We all totally burnt our mouths that day. Everyone was red-faced; Joshua and Jason were totally sweating it out, and we were loving every second of it!!!!It was soooo GOOD!!!
--------------------------------------------


Anyway, the weather's been really unpredictable these days and I have been so EXHAUSTED for the whole week. What with classes, gym and some sleepless nights..time really seems to be flying by.Busy busy busy...but I STILL like it this way.
However, I am missing some people who're in Ipoh now.
You know who you are..
*sigh*
I wish I can be in several places at once sometimes!!!!